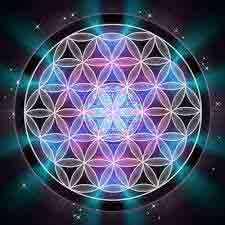 We are just your average family of health seekers living as natural as possible life in this crazy modern world and wanting to share some nice and very cool products & services with you!

Yes we are not the biggest, not the flashiest, nor the most extensive natural products web site on-line but what we do have is well done and very high quality.

Please check us out and see what you think!

Yes we are "end users" too (just like you) & actually use each & every product here we offer, daily in our own lives . . . so we know what we are talking about with these products and services.

Sure some of our products and services won't be applicable to you and some will. If you live in the UK for example, you might not want to sign up for our "Raw Food Class" we offer here in Koh Samui, Thailand. But sure . . . we can ship you the best virgin coconut oil & amazing herbs in the world kind of thing.

So sit back, relax, take a deep big breath & then . . . please browse our website we are offering to you here!

Also feel free to give us feedback, make comments, constructive criticism and if something seems right for you, please place an order or two and see how you like us! We have loyal customers from all over Thailand & the World beyond.

Never really lost an order yet (over 10 years now and going strong from Thailand) so go ahead and find something that you would like, place an order with us & we will get it over to you, where ever you are!

We can't possibly put everything we offer on this small web site, so if there are some things you don't see on it you are interested in . . . just ask us about it and quite possibly we can help you locate it!

We also have a discount buying program plus a wholesale buying program as well. So if you are looking for more than just 1 or 2 of something, ask us about better prices for bulk buying please.
Important notice:
Statements expressed within this website have not been evaluated by the Food and Drug Administration. Any and all information and/or statements found within this website are for educational purposes only and are NOT intended to diagnose, treat, cure, prevent disease or replace the advice of a licensed healthcare practitioner. Any views and ideas expressed by Thai Organic Life are not intended to be a substitute for conventional medical advice or service. If you have a severe medical condition, please see a licensed healthcare practitioner.